It has been proven that implementing the Montessori method from early childhood brings great benefits for the development of children. However, the involvement of parents in their children's development is also very important for their child's harmonious growth of skills and knowledge.
Therefore, this time we will show you how you can equip your house so that it has all the necessary tools in your home to implement the Montessori method. However, remember that to start the process it is important that you go to the specialists to evaluate your little one. In fact, at Central Montessori School (CMS) we have specialized programs for children to become 'focused, independent and innovative, as well as responsible, respectful and caring' individuals.
WHAT BENEFITS DOES IMPLEMENTING THE MONTESSORI METHOD AT HOME?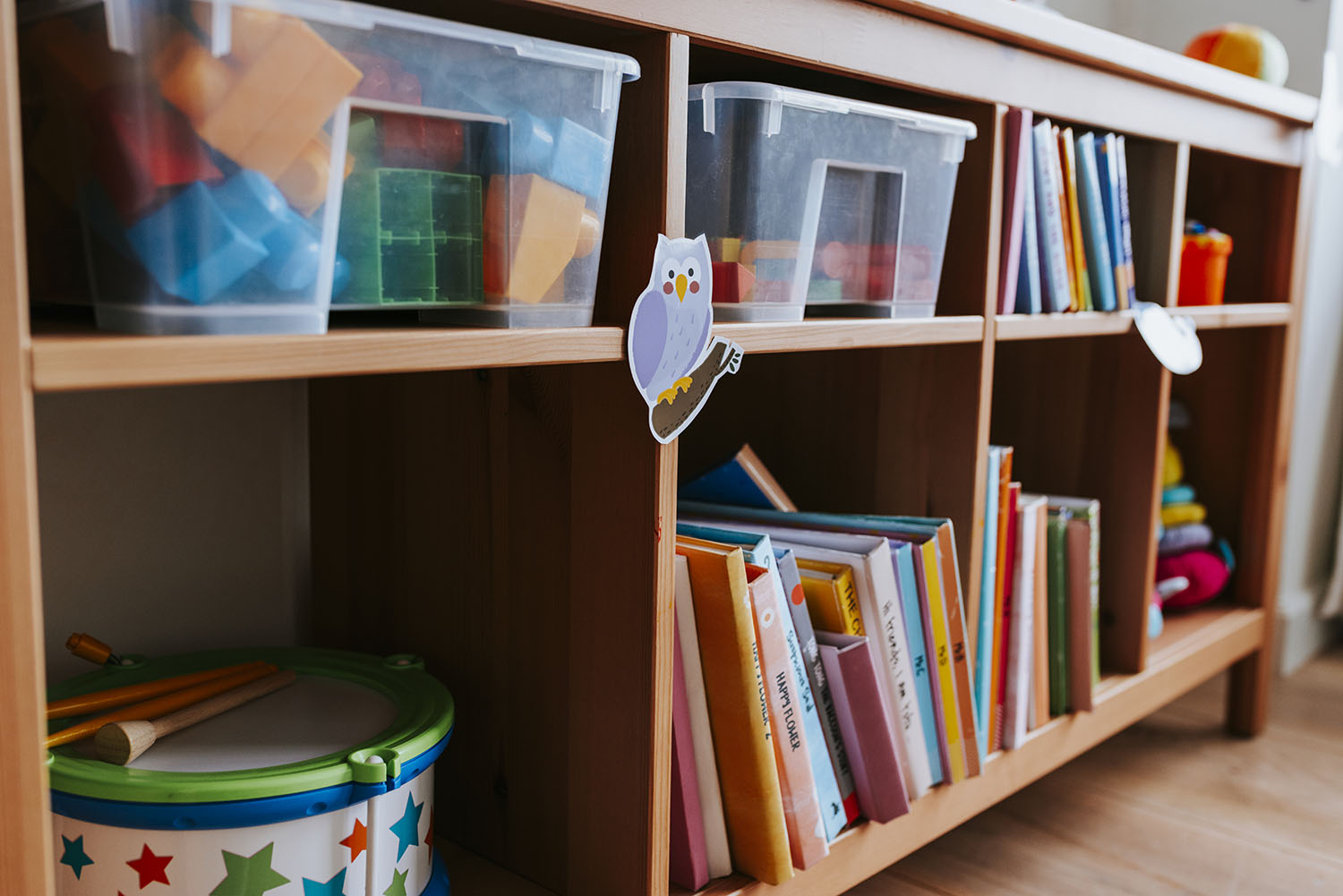 A well-established Montessori method at home, following the recommendations of specialists, can help children grow with skills and knowledge that will help them day by day. Merging the Montessori education they receive in a specialized school, such as CMS, with tools at home, will allow the child to be independent and creative in any situation. In this sense, it is important that you know the benefits of implementing the Montessori method in your home before equipping it.
1.. Learn from our children's abilities
The method created by the pedagogue Maria Montessori proposes to explore the individual capacities of children. Therefore, from home, parents can learn about their children's most developed skills and continue working on them. Remember, the method does not seek to pressure minors to acquire new skills. On the contrary, Montessori tools propose that children learn at their own pace with stimuli that can be applied at home and at school.
2. Guides instead of teachers
By learning from home, children can learn without the need for a teacher. However, parents must have knowledge of the Montessori method so that children can develop in any environment. To do this, parents become specialized guides in the development of their children. Also, they need to remember that independence is important for problem solving.
3. Daily activities
Being at home, children will have the benefit of having day-to-day tools. For example, they can sweep, clean and even wash the dishes to develop social skills, ways of learning, autonomy and independence.
HOW TO EQUIP YOUR HOME WITH THE MONTESSORI METHOD?
If you are interested in implementing the Montessori method in your home, you should take into account some elements that must be present in your home to facilitate learning, freedom, and independence in your child. For example, you can start by allocating a special space for your little one. It can be an entire room, a section of your living room or some space that you do not occupy and in which you can focus on your child and their education.
Likewise, the minor must be able to explore with his environment. Therefore, in addition to having a defined space, the child also has to feel free in his own home. The minor should feel protected, therefore it is important to teach them to be kind and to have a designated space to project it and be gentle. In fact, we except them to implement educational games and activities and to have fun while learning about respect and responsibility.
Once you have assigned a designated space, you can start by placing simple items that the child can interact with and explore. You can even design Montessori honeycombs to put objects in them. In addition, depending on the age of your child, you can add elements with which they develop in their day to day. For example, place snaps, zippers, a mirror and even toy gears to work on your little one's fine motor skills.
Likewise, there are different sensory tables that will be very useful for you. With them, you and your child can paint, play with play dough, sand and even wash their toy dishes if they have any. In addition to the table, you can place shelves at the height of your child so that they are able to accommodate books or drawing pads and use them whenever they want. Remember, the Montessori method does not allow fantasy stories, so you must buy stories and books attached to reality. There is even teaching material with real images that will help your little one relate the objects with their environment.
BE FREE IN YOUR HOME
Despite having a special area in your home, it is important that children have a play area and outdoor exploration. It is important that children develop in the outdoors and explore their environment. Some elements that you can implement are pots. A gardening activity can be very useful to develop skills in girls and boys. In fact, they can make flower arrangements using branches, flowers, stones, dry leaves, pine cones or fruits. Do not forget that the important thing is that your child feels free and without pressure. In addition, you will need age-appropriate tools. For example, they can use an apron, scissors, a vase, a funnel, trays and objects to clean. Even the sensory table, which we talked about earlier, can be very useful for this activity.
Now that we're done playing, it's time to sleep. Montessori beds usually go on the floor, so that the child has easy access to their environment.
Finally, the most important thing about implementing the Montessori method at home is allowing the child to learn at their own pace. Also, you can use praise and applaud your child's progress to motivate them. Also, do not criticize or scold them if any of the activities you do together are done incorrectly. Instead, first see if they are having trouble doing the activity or if they are using a different way to solve the problem. Do not intervene until he asks for your help, as the child may become frustrated.