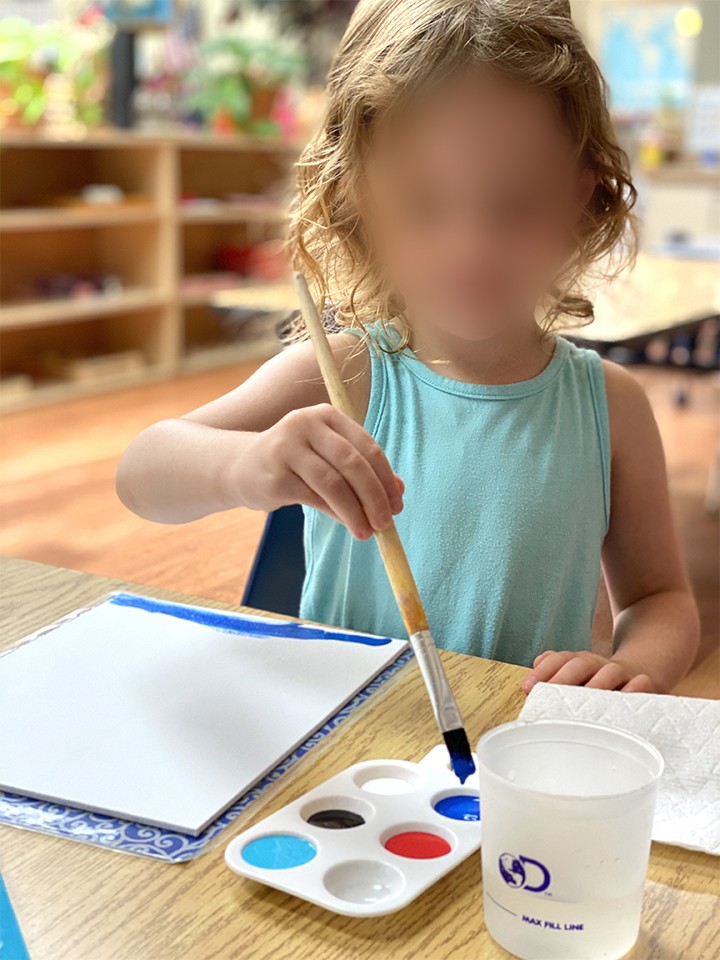 The first days of school can be seemingly difficult for both parents and their kids. It can be adventuresome and terrifying at the same time. Some parents might become nostalgic on the very first day of their child's school. They can wave back to the memories that they have cherished all their lives. The nervousness, fear, worries and tears feel so afresh in their minds that they probably felt decades ago. But at the very moment while they're leaving their kids at school, they might become a whole lot of anxious and worried. But hold back!! Do not show any anxiety to your kids. Children are quite delicate about their parent's emotions and once they sense that you are anxious, they may think that there is something to be anxious about.
Certainly, the first day at school can be a time of mixed emotions for children. This may be their first interaction with a group of strangers without their parents. So here are some suggestions that will help your kids with their first day at school.
DON'T MAKE ANY FAKE PROMISES.
While leaving your toddler at school for the very first day, he/she can be feel pretty much uneasy, annoyed or worried. And such situation lends parents in a place where they end up making fake promises to their kids. But be sure on only making the promises you're going to keep. If your child is facing uneasiness about the thought that you are leaving him/her at a place full of strangers, calmly assure them that those strangers are their classmates and teachers who care about them and remind them that you will definitely be present to hear them right after the school. Don't assure your child of anything you're not planning to accomplish. For instance, don't guarantee them that you'll take them to their favourite picnic spot until and unless you plan to do so. This will definitely make your child a lot more anxious the next day and you can't come up with a new and enticing promise every time. Despite of making any promise, ensure them with utmost calmness that their school is a safe place for them and tell them that each and every problem will be precisely dealt with in their classrooms as it is special place designed for them. Also show them that you feel safe and sure about the choice of school for them as this will help them to feel the same way. Assure them that you acknowledge the anxiety they feel as they shall not consider that you are unaware of their problems and feelings and that many kids feel the same on the very first day of their school. Even narrate your experience about the first day at school if you feel that it can calm them to some extent as children feel safer and more secure if they know that even you have sailed the same boat.
EVERYTHING YOU WANT FOR THEM, IS ON THE OTHER SIDE OF FEAR.
Some toddlers may be afraid of going to school to extremes. This fear bounds them from giving their personal best. They're afraid of your absence and the thought of you leaving them alone can probably make them teary. But do not turn weak. Be positive and enthusiastic. Discuss about their class routines, give them a school tour beforehand, tell them what is going to happen a few times before the first day to give them an idea of what to expect. This will make them way less overwrought at the first day. Wave them a loving Goodbye and be present to receive them right after the day ends. We understand that this can be quite edgy and unpleasant for parents too as they can feel discomfited and stressful when leaving their child. But believe us, everything you want for them is on the other side of fear. On the other hand, if your child will see you feeling excited and happy, he/she will surely have the same feelings. We are there to assist them in their journey into education.
PREPARE THEM TO DO AS MANY JOBS AS THEY CAN DO BY THEMSELVES.
Schools can be very challenging for children. They have a habit of getting their work done by parents most of the time. But schools may demand them to be a little independent. So, prepare them to do as many jobs as they can do by themselves. For example-
• Help them to set their bag for the school so that it can be beneficial for them both at home and school.
• Make sure that your child can manage to tie up show laces (or go with slip-ons)
•Prefer elastic – waisted or pull on pants with no zippers and buttons as they are a lot easier than buckles and snaps for them to deal with.
• Label everything and help them to recognise the labels as you can't expect a toddler to remember and bring back everything, they took with them in the morning.
For rest you can trust us. We are there to enrich and foster their capabilities and skills.
CLEAR THEIR DOUBTS.
Children tend to become inquisitive when they're on the onset of experiencing a totally new environment. This can lead to frustration and confusion. At such times do not let any fear overpower their curiosity. Remind them never to be afraid of trying something new and that life gets boring when we stay within the limits of what we already know.
The most precious gift that you can give to your kid in such perplexed times is the time and space to make them feel loved and supported. Clear their doubts as much as you can so they can easily trust the place which you have entrusted for them.
Beyond everything, you can always rely on Central Montessori School to provide you with any assistance you need. We've got your back!
"Children are like clay. Let's mould them in the best way possible."